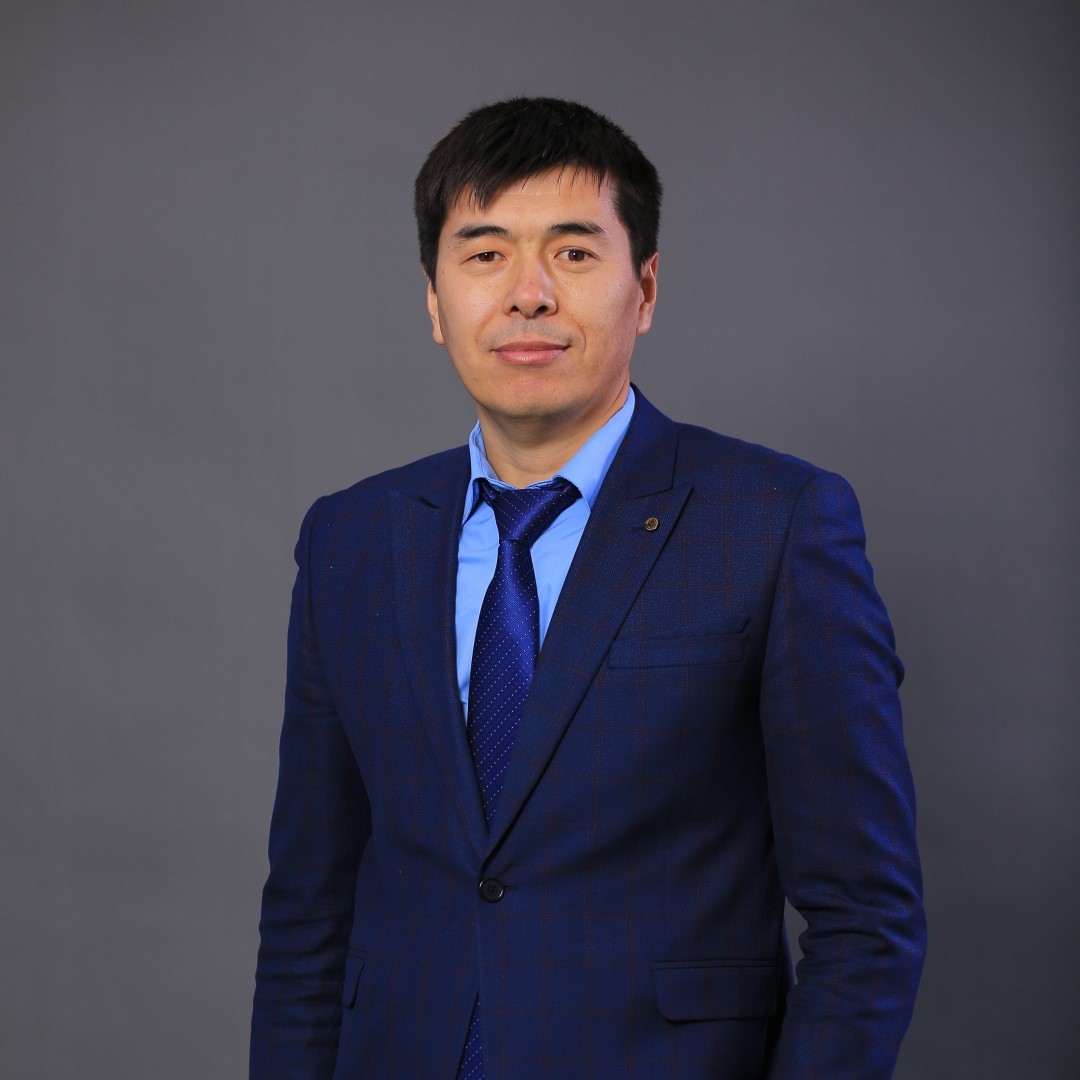 Orunbekov Maksat
Senior Lecturer, Master
Email: m.orunbekov@alt.edu.kz
Professional biography
2007-2008, KazATC named after M. Tynyshpaeva, trainee teacher
2008-2010, KazATC named after M. Tynyshpaeva, teacher
2010-2015, KazATC named after M. Tynyshpayeva, Senior Lecturer
2015-2016 ,
KazATC named after M. Tynyshpayeva, Deputy Dean of EMU
2016-2020, KazATC named after M. Tynyshpayeva, senior lecturer
2021-present, Academy of Logistics and Transport, Senior Lecturer
Education
2003-2007 KazATK them. M. Tynyshpayeva, specialty "Automation, telemechanics and communication"
2010-2012 Kazakh University of Railways, specialty "Automation and Control" Master of Engineering. 2016-2019 KazATС named after M. Tynyshpaev, doctorate
Participation in scientific projects
Research of microcontroller and microprocessor systems in railway transport, PLC programming, development of SCADA systems. 1. The developer of the SCB of the project "32-CRKP". Adjustment of the feasibility study. Construction of the second tracks Shu-Almaty-1″.
2. The developer of the SCB of the project "33-CRKP. Reconstruction of the station Astana and the station Sorokovaya".
3. Developer of SCB and control system of the project "787-CDS". Overhaul of a metal bridge at 657 km of the Semipalatinsk – Zhana-Semey East Kazakhstan region" section.
4. The developer of the section SCB of the feasibility study "Program for the development and modernization of the railway infrastructure of JSC NC Kazakhstan Temir Zholy" for 2018 – 2025 .
5. Participant of the startup project "Microprocessor system for centralization of arrows and signals".
Publications
1. Computing the Stability of a Nonlinear Control System of a Locomotive Multi-Motor Electric Drive // International Journal of Engineering Research and Technology. Volume 12, Number 12 (2019), pp. 3107-3113. (Процентиль – 11).
2. Difficulties in the implementation of moving block in Kazakhstan // PRZEGLĄD ELEKTROTECHNICZNY, ISSN 0033-2097, R. 96 NR 9/2020. рр. 129-132. (БД – Web of Science/ Scopus, Процентиль – 22).
3. Approaches to evaluating the quality of masking noise interference // International Journal of Electronics and Telecommunications, ISSN 2081-8491, 2021, VOL. 67, Nо. 1, pp. 59-64. (БД – Scopus, Квартиль – 3, Процентиль – 27).
4. Development of an imitation model of container transportation by railway area of Dostyk-Zhezqazghan-Iletsk // Journal of Applied Engineering Science, ISSN 1451-4117, 2021, 19(3), рр. 676-680, (БД – Scopus, Процентиль – 52).