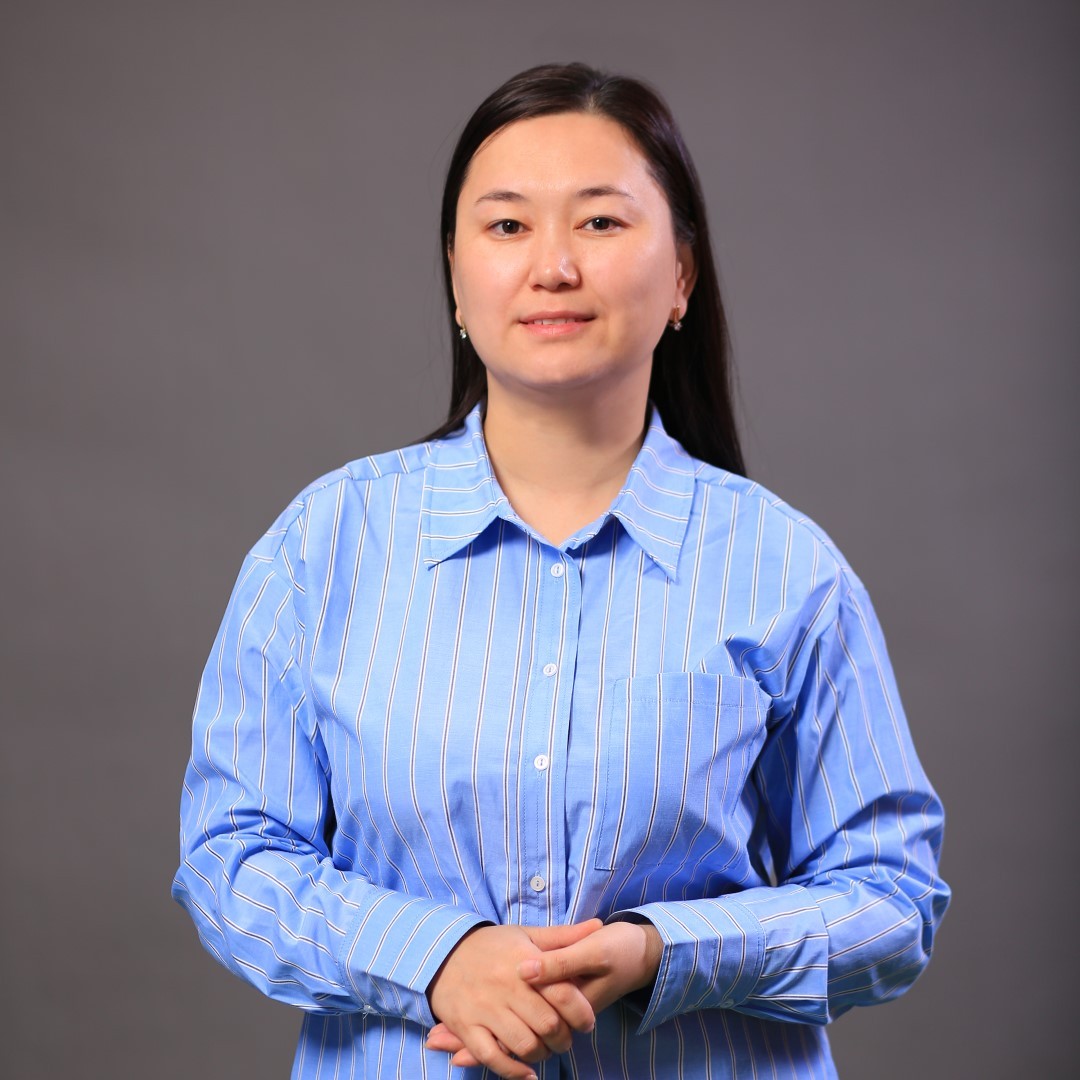 Aktaylakova Dina Aitbayevna
Senior lecturer, master's degree
Email: d.aktailakova@alt.edu.kz
Professional biography
 from 08/30/2013 until 02.02.2016 Almaty Transport College named after M. Tynyshpayev at KazATK is a teacher in special disciplines.
from 03.02.2016 to 30.08.2016 KazATK laboratory assistant of the department "RT".
09/01/2016 to 09/01/2021 assistant lecturer of the department "RT".
10/15/2018 – 12/03/2019 Deputy Dean for VR of the Faculty of "A&T". 09/01/2021 ALT is a lecturer of the "ICT" department.
Education
KazATK named after M. Tynyshpaev, Radio engineering, electronics and telecommunications, bachelor of engineering and technology. 2009-2013,
KazATK named after M. Tynyshpaev, Radio engineering, electronics and telecommunications, master of technical sciences 2014. -2016
Publications
1. Assessment of the quality of speech transmission in IP-telephony Collection of scientific papers of undergraduates, 2016,
2. Characteristics of packet delays according to IETF documents Vestnik KazATK. Almaty, 2020-№3.,
3. Comparative analysis of different types of modulation Vestnik KazATK. Almaty, 2020-№3.,
4. Monitoring of parameters of units of railway track machines Materials of the XLII International Scientific and Practical Conference of KazATK named after M. Tynyshpaev on the topic "Innovative technologies in transport: education, science, practice". 04/18/2018 Volume 3.,
5. Methods of protection of personal data at the enterprise Materials of the XLIII International scientific-practical conference of KazATK named after M. Tynyshpaev on the topic "Innovative technologies in transport: education, science, practice." 04/17/2019 Volume 1.,
6. Triple Play Yizmet terin bailanys operatorlar zhelіlerine engizu I International scientific and practical conference "Innovative technologies in transport: education, science, practice."