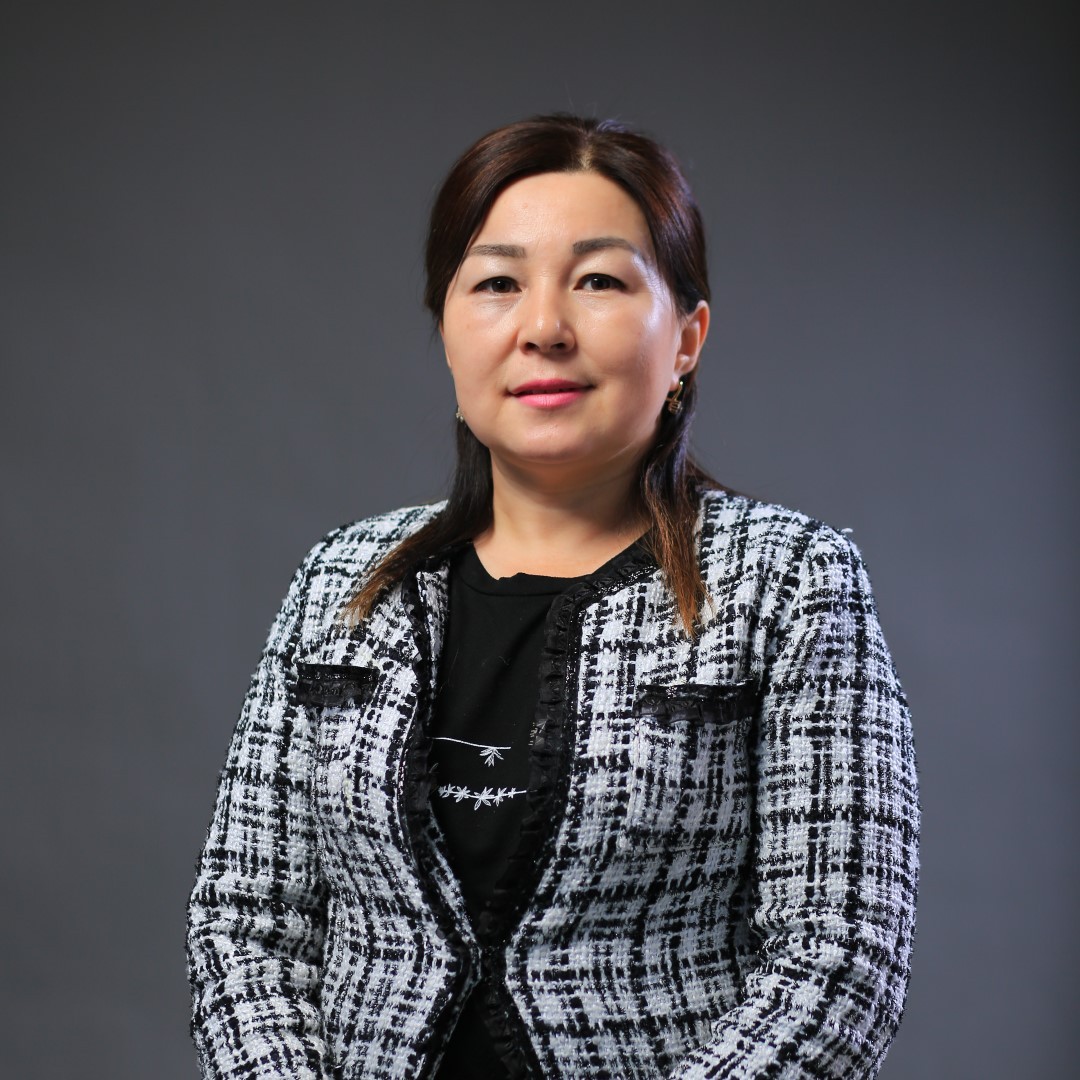 Naimanova Guldaria Toleyhylovna
Associate professor, k.t.n., docent
Email: g.naimanova@alt.edu.kz
Professional biography
2000-2001 – Trainee teacher of the department "RMK", KazATK named after M.Tynyshpaeva.
2001-2004 assistant of the department "TKS" (KazATC).
2005-2010 Associate Professor of the department "PTSDMIO".
2011-2018 Associate Professor of the Department of "ATS" JSC KazATK named after M.Tynyshpaeva.
2019-2021 Associate Professor of the "ATS" Department, Academy of Logistics and Transport.
Since 2021, Professor of the Department "ATS and BZHD", Academy of Logistics and Transport. "
Education
2000 – Mechanical Engineer, Kazakh Academy of Transport and Communication named after M.Tynyshpaeva, specialty: "Lifting and transport, road construction machinery and equipment";
2000-2003 – (Master's degree, postgraduate studies), Kazakh Academy of Transport and Communication named after M.Tynyshpaeva.
2004. Defense of the candidate's dissertation for the degree of Candidate of Technical Sciences in the specialty 05.22.06 -"Railway way, surveys and design of railways"". KazATC.
From December 7, 2011, associate professor of the KKSON of the Ministry of Education and Science of the Republic of Kazakhstan, specialty 05.05.00-"Transport, mining and construction engineering" KazATC named after M.Tynyshpaeva.
From 2019 to the present – Associate Professor of the Department "ATS and BZHD" Academy of Logistics and Transport.
Publications
1. Problems of reducing the intensity of wear of wheel ridges and lateral wear of rails //Almaty, KazATK Bulletin, No. 1, 2019 p., G.T. Naimanova.
2. The significance of the use of large-span structures in construction //Almaty, Materials of International scientific practice.conf, ""Innovative technologies in transport: education, science, practice"" within the framework of implementation, Volume 4. 2018 S., G.T. Naimanova., T.R. Toktamysova.
3. Features of the values of the laws of distribution of random variables. Collection of scientific papers of the sixth international scientific and practical conferences "Highways and transport equipment: problems and prospects of development" dedicated to the 15th anniversary of KazADI named after L.B.Gancharov, Almaty, 2017, G.T. Naimanova, B.T.Kopenov.