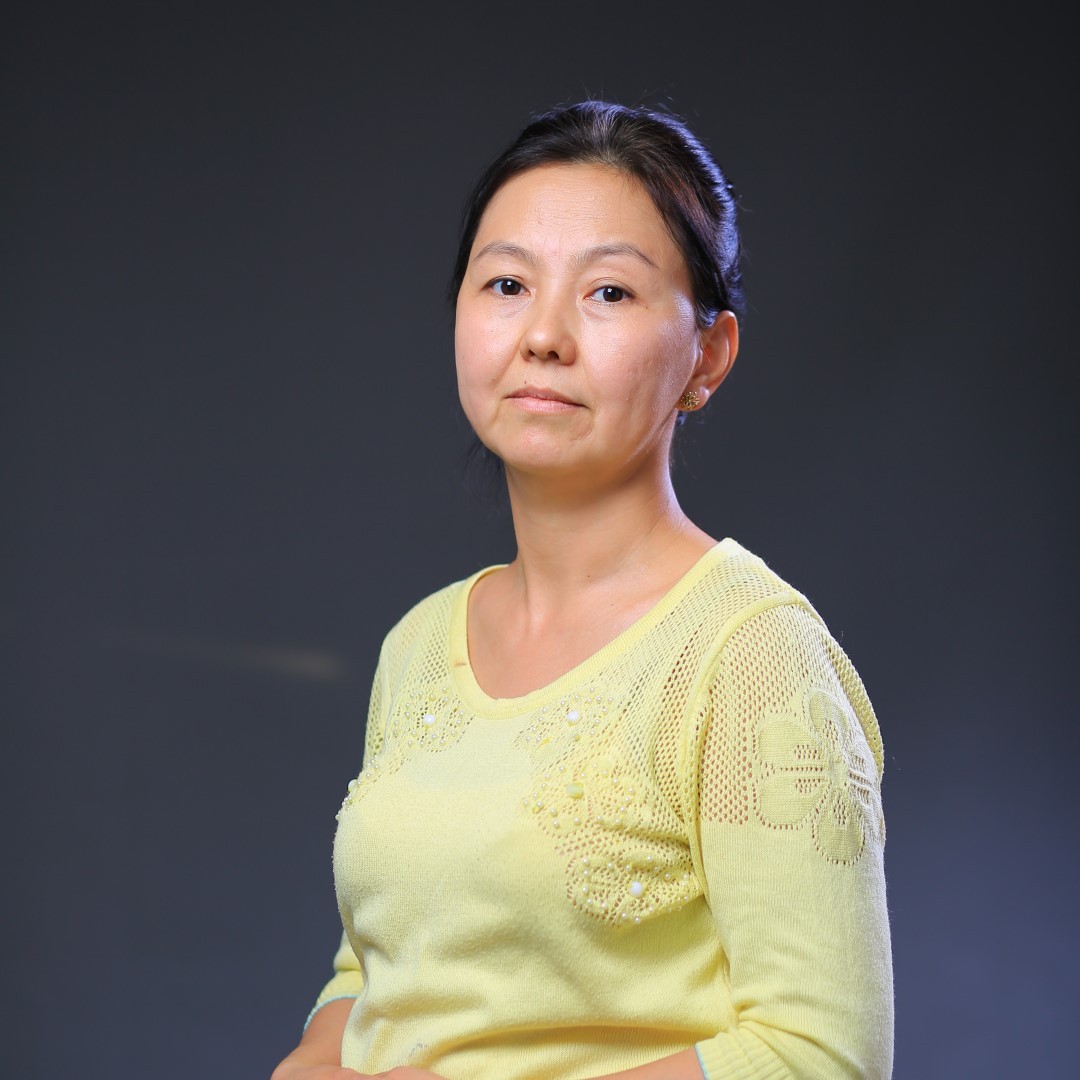 Makhanova Aizhan Kurpeshovna
Senior lecturer, master's degree
Email: a.makhanova@alt.edu.kz
Professional biography
Senior lecturer of the Department of "Magistral Engineering" Makhanov Aizhan Kurpeshovna, born on November 29, 1979. Since January 2004, he has been working at the KazATC named after M. A. Shishkin.Tynyshpaeva – Academy of Logistics and Transport, started as an intern, assistant, teacher, senior teacher, lecturer, senior lecturer of the department. Total work experience of 20 years, including 15 years of work experience in KazATC-ALiT. The general list of scientific papers and methodological manuals for the period of work is more than 30 titles, 5 textbooks.
Education
2003-KazATC im.M.Tynyshpaeva, 2020-Master of Technical Sciences, specialty 6M071300-Transport, Transport equipment and technologies
Participation in scientific projects
As part of the creative team, she performed research and contract work
Publications
1) Tokmurzina-Kobernyak N. A., (Kozhamberdiev K. O.), Makhanova A. K. Analysis and neutralization of the effects of locomotive depots on the state of the soil-plant system, Vestnik KazATC, 2019, No. 2. pp. 39-45;
2) Tokmurzina-Kobernyak N. A., Ivanovtseva N. V. Makhanova A. K. Indicators of dynamic interaction of tracks and freight cars with increased axial load, Vestnik KazATC (Special issue) Том 1, 2019, с.109-115;
3) Токмурзина-Коберняк Н.А., Ивановцева Н.В. Маханова А.К., Өмірлік циклдің құны негізінде локомотив паркін жаңарту тиімділігін бағалау, Вестник КазАТК (Спец.выпуск) Volume 1, 2019, pp. 162-167;
4) Ashirbaev G. K.,
Elshibekov A.M., Makhanova A. K.
Қазақстанның электровоз парктерінің жағдайы және жаңа KZ сериялы электровоздардың пайдалану сенімділігіне талдау жүргізу, Вестник КазАТК №2, 2020, с.88-94;
5) Мусаев Ж.С., Ивановцева Н.В., Маханова А.К., Бағдарламалық кешендерді вагондармен вагондар динамикасын анықтау, Вестник КазАТК №1, 2021, с.70-76;
6) Мусаев Ж.С., Сулеева Н.З. Статистические характеристики возмущающего воздействия неровностей железнодорожного пути, Промышленный транспорт Казахстана, 4-69-2020г.