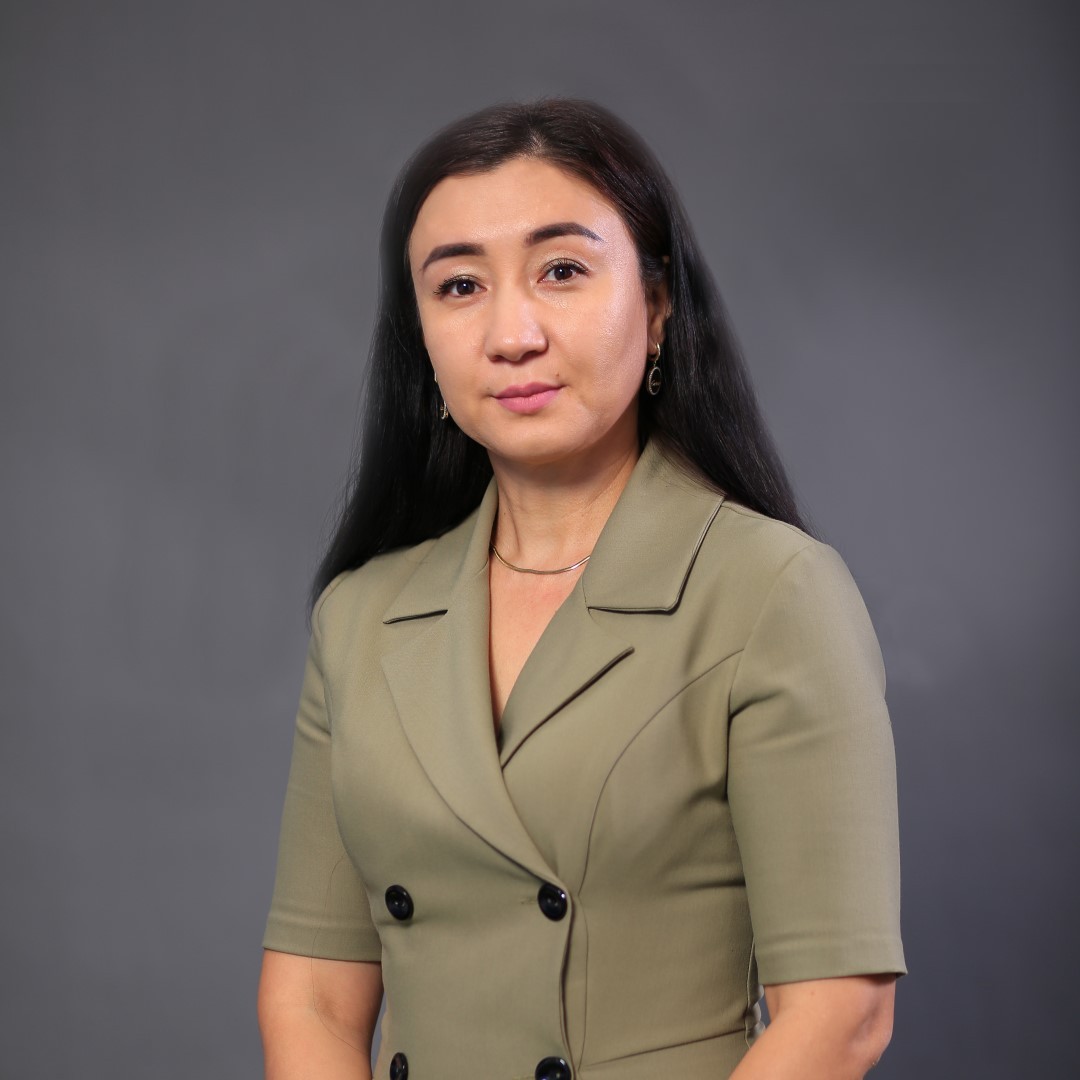 Suleyeva Nurgul
assoc.professor ALT, candidate of Technical sciences
Email: n.suleeva@alt.edu.kz
Professional biography
2007-2010-KazATC, lecturer of the Department "Rolling",
2010-2014-KazATC, Ph. D., associate Professor of "Cars",
2014-2019-the Soviet Union, candidate of technical Sciences, associate Professor of "Rolling",
2019 – 2020y-KazATC, Ph. D., assistant Professor of the Department "PS",
2020-2021гг-the Soviet Union, candidate of technical Sciences, associate. Professor of the Department of the Soviet Union "PS",
From January 2021 to 31.08.2021-Candidate of Technical Sciences, Associate Professor of the ALiT Department "PS",
from 01.09.21 to 15.10.21 – Deputy. Director of the Institute "TI",
From 15.10.21 to the present – Candidate of Technical Sciences, Associate Professor of the ALiT Department "MI"
Education
2007-KazATC im.Tynyshpaeva,
2010-Candidate of Technical Sciences in specialty 05.22.07-Rolling stock, train traction and electrification, 2020-assoc .Professor KazATC,
2021-assoc.professor ALT
Participation in scientific projects
1) Participated in the search research of the department
on the topic: "Development of methods for determining the reliability of the chassis, frame and body of the freight car models 12-9920" ,
2)Participated in the development of the "Guide for the overhaul of the "KR-1″ passenger cars", PJSC "Kryukov railway car building works", "JSC "Tver carriage works" that are embedded in units of JSC "national company "Kazakhstan Temir Zholy".
Publications
1) On the issue of fatigue testing of cast truck parts.KazATC Bulletin No. 2 (109) -2019, pp. 49-57.Musaev Zh. S., Dzhakupov N. R., Suleeva N. Z.
2)Хоппер вагондарының негізгі парматерлерін оңтайландыру мәселесін қарастыру.KazATC Bulletin (Special issue) Volume 1, 2019, pp. 138-144.Ivanovtseva N. V., Kibitova R. K., Tokmurzina-Kobernyak N. A., Suleeva N. Z.
3) Movement of a cargo truck with elastic-viscous bonds on a curved track section.KazATC Bulletin No. 1 (116) – 2021, pp. 96-102.Akhatov S. T., Turkebaev M. Zh., Suleeva N. Z.