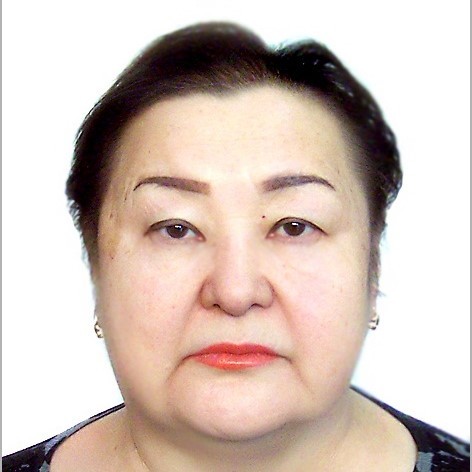 Omarova Gulnazi Zharmukhanbetovna
Teacher assistant
Email: g.omarova@alt.edu.kz
Professional biography
1976-1987 a guide at the Exhibition of National Economy KazSSR,
1987-1990 secondary school 70, 30,
1990-1996 – Almaty automobile institute – senior teacher,
1996-1997 – senior teacher KazATC,
1997-2015 Turan University – senior teacher,
2016-2019 KazATC – lecturer, 2019-till now ALT.
Education
1973-1976 .Graduated with honour. Major-English language teacher
Publications
Linguistic and cultural potential of some praseological units with a colour component pp58-63 Isbn978-966-8735-05-6; 2016 Slovenia; Praseologocal expressions wih parts of human's bodyISBN 978-601-212-077-6 Abai's heritage for the spiritual world, 2020: Current reseach in modern world Issue 9(77)Part 4.Pereyaslav 2021. The value of informationand communication technoligiesin teaching foreign languages.