Department of "Аutomation and control"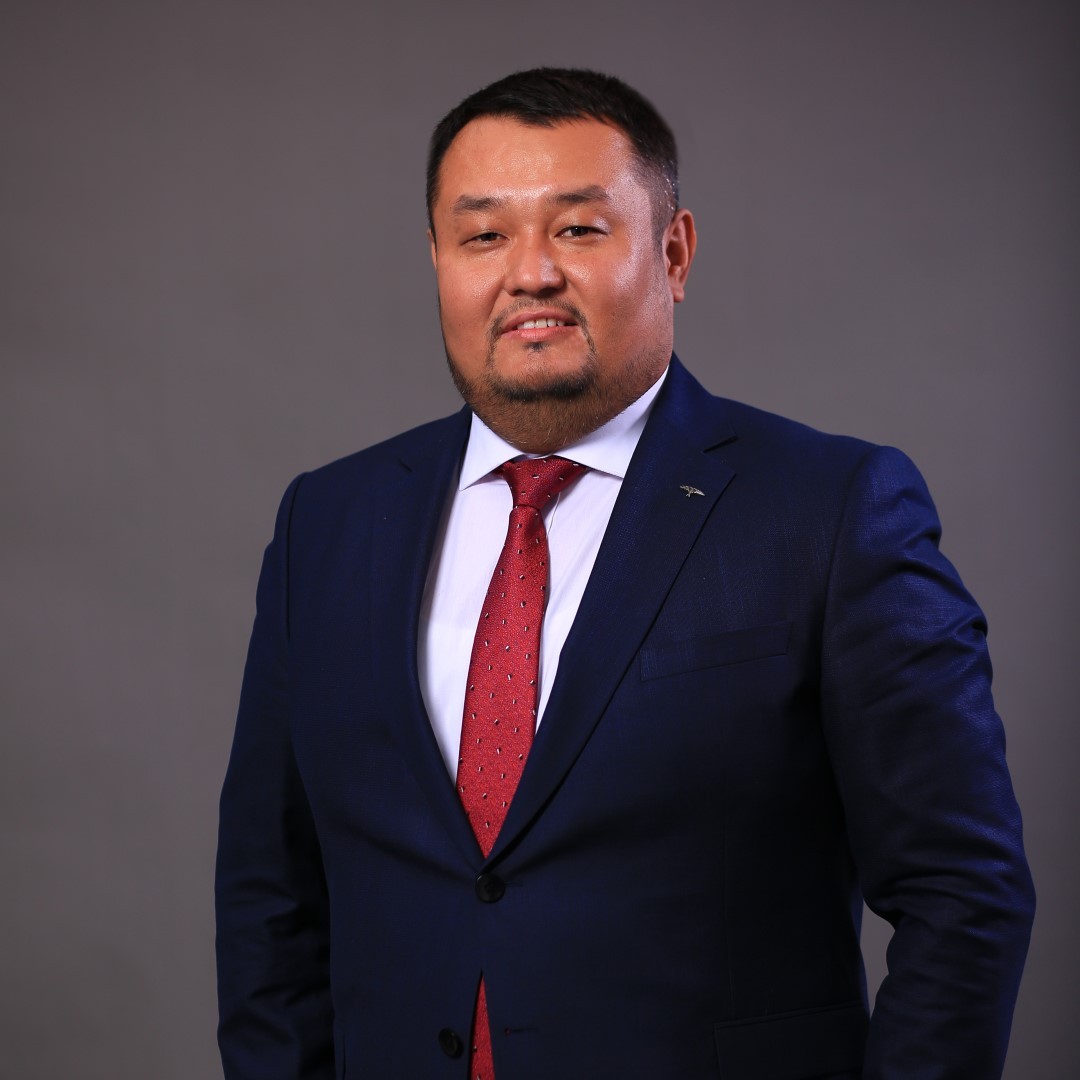 Head of the Department of "Аutomation and control"
Sansyzbay Kanibek Muratbekuly, PhD, associate professor
Telephone: +7 (727) 292-78-97, 11-03
Department History
The creation of the Department "Automation, telemechanics and communications" at the Alma-ATA Institute of railway transport engineers (Aliit) in March 1977 was due to the need for railway transport specialists in automation, telemechanics and communications.
The first head of the Department was Ph. D., associate Professor Glashchenkov G. A., a student of Professor HIIT Kotlyarenko N. F. Under his leadership, the Department took the first steps in creating a material and technical base, in opening specialized laboratories. In different years the Department was headed by Ph. D., associate Shamanov V. I., Duysembaev J. K., Sansyzbaev S. A., Omarov T. F., Ph. D., Professor of Nietalin J. N., Ph. D., Professor Kadyrbekov S. O., Ph. D., Professor Imandosova M. B., Ph. D., Professor Bicheev S. B., Ph. D., associate Professor Suleimenova G. A., Ph. D., associate Professor Schulz V. A., who made a great contribution to the replenishment of scientific-technical and educational potential of the Department contribute to its further development and strengthening.
Since November 2005, the Department of "Automation, telemechanics and communication" was renamed to the Department of "Automation and control".
Currently, the Department employs 20 employees, including faculty, teaching and support staff, and highly professional part-timers. Today the Department is headed by PhD, assistant Professor Toigozhinova A. J.
The Department prepares bachelors and masters in the specialty "Automation and control", as well as PhD doctoral studies in the specialty 6D070200 – "Automation and control".
Faculty of the Department annually take part in the Republican scientific and practical conferences of the teaching staff held in ALT. Teachers of the Department have publications in peer-reviewed journals. Students of the Department's specialties also take an active part in research within the student scientific society of the Department. the results of their research are published in reports at the ALT student conference.
Courses of the world's leading it companies have been introduced into the training process of specialists: Cisco, 1C. this year the Department opened the Cisco Network Academy and the Smart Academy 1C. Students have the opportunity to study and receive international certificates for these courses.
Classes are conducted with the use of new multimedia technologies. The classrooms are equipped with modern automation tools and computer equipment.
Teachers of the Department constantly carry out career guidance work in schools and colleges. The Department holds open days for the Department's specialties. Every year, the distribution of young specialists and employment of graduates of the Department is carried out.
Educational and methodical work
Educational and methodical work of the Department is organized in the following areas: providing the educational process with educational and methodological complexes, issuing teaching AIDS, improving the skills of teaching staff, independent work of students, visiting teachers, conducting open classes. On the basis of the new academic year's plan of educational and methodical work of the Department of teaching staff, the UMC is developed for the read subjects.
In accordance with the plans for UMR are developed:
working curricula for full-time and part-time departments;
list of disciplines of the Department;
working training programs for readable subjects (based on standard programs of disciplines);
research and production practice programs;
banks of test and examination questions for disciplines;
lists of course and diploma projects;
methodical instructions for practical exercises;
 methodological instructions for fulfillment of laboratory works;
guidelines for the implementation of course and diploma projects.
The educational process is organized by credit technology and is carried out according to the working curriculum for the specialty bachelor's degree: 5B070200-Automation and control; master's degree: 6M070200 – "Automation and control"; doctorate: 6D070200 – "Automation and control". Training of specialists is conducted in special disciplines, including the choice of students and approved by the University Council in accordance with state education standards. 
There are approved standard and working curricula and programs for basic and professional bachelor's courses in Kazakh and Russian in paper form, as well as work plans of the Department, annual reports, minutes of Department meetings, schedule of mutual visits of classes, schedules of open lectures, individual plans of teachers. Each teacher has a log of current and boundary control, a log of student attendance, lecture notes and exam tickets.
The Department's work plans cover all types of teaching and educational processes. Annual reports of the Department fully reflect the implementation of the planned types of work of the Department. The advantages and disadvantages of conducting training sessions by teachers are reflected in the journals of mutual attendance of classes and current and boundary control. There is feedback, teachers eliminate the marked comments.
The current control is carried out in the form of control works, independent works, etc.during the semester, 2 boundary controls are provided. The final control (exam) is carried out on examination tickets in written or oral form. There are syllabuses (work programs) and educational-methodical complexes (CMCS) for all disciplines of the curriculum.
The Department has a plan of methodological seminars, which reflect the topics of teachers to speak. During the year, teachers participate in a methodological seminar on certain topics. As well as according to the schedule of professional development, PPS annually take advanced training courses. In General, the educational and methodological work of the Department is carried out in accordance with the requirements.
Contacts of the Department
Department: Аutomation and control
Address: 97 Shevchenko street, UG. Masanchi street
Contact information: Phone: +7 (727) 292-78-97, (internal. 11-03)
Educational scientific laboratories
The name of the laboratories

Technical equipment

auditorium 2308

Station automation and telemechanics systems

Remote display of the bmrc, remote manipulator, led input traffic light, relay static, (block) bmrc, layout of the input traffic light, layout of the intermediate stations of the UEC, power supply panels, axis counting system (FRAUSCHER), microprocessor control system of arrows and signals (Siemens)

auditorium 2311

Automation and telemechanics on stages

Laboratory stand "two-Wire scheme of the change of direction," Laboratory setup "two-way Autolock", Laboratory unit "a Pulsed-wire-locking", Laboratory unit "Numeric code Autolock", Laboratory bench "a Centralized automatic block system", Laboratory stand "Linking the output of the traffic light with the double numeric code Autolock", Laboratory unit "Protecting devices at railway crossings", Laboratory bench "Automatic level crossing alarm when the double-locking DC», Laboratory installation "Stand for the study of CHDK "the Reception of information at an intermediate station»

auditorium 2312

АОС-ШЧ

Portable stands for "DC", a Poster for the structural scheme " DC Dialog»,

Stand "Guidelines for the course work "Dispatcher centralization of the Luch system".

auditorium 2314

Theoretical foundations of automation and telemechanics

Stand for research of electromagnetic and time parameters of the relay. Stand for research of a two-element sector relay. Stand for research of a contactless magnetoinduction sensor. Stand for research of transmitters. Stand for the study of the code-pulse system of tele-measurement. Stand for research of telemechanical system distributors.

auditorium 5301

Centralized traffic control

Stand for examining and removing the electrical characteristics of the unit the Central house of chess, Stand for examination and removal of the electrical characteristics of the unit CDR, Stand for examination and removal of the electrical characteristics of block LSH, Stand for examination and removal of the electrical characteristics of the unit CA

auditorium 5303

Track sensors

Stand for studying the device and the principle of operation of lens traffic lights. Stand for studying the device and principle of operation of searchlight traffic lights. Stand for research of DC rail circuits. Stand for research of rail circuits with a frequency of 25 Hz.

auditorium 5304

Power supply for automation and telemechanics devices

Power electronics.  Guide to performing basic experiments "Power electronics". Guidelines for performing basic experiments "Power electronics-Autonomous converters". Collection of operating manuals for hardware components of the SE1-VA-S-K kit. user's Guide for 6023e/6024E/6025E boards

auditorium 5305

Электроника

Stand of laboratory works on " Basics of electronics»

Layout-universal power supply

Layout-universal stand for Electronics

Battery (for visual use)

auditorium 5806

«Cisco» networking Academy

Cisco course equipment set: Cisco router – 3 PCs, switch, 15 monoblock, projector

auditorium 5808

«Cisco» networking Academy

12 monoblocks, projector
Cisco networking Academy

Training course " Cisco Networking Academy-CCNA 7.0 (Cisco Certified Network Associate 7.0)»
Corporate training course of Cisco, a world leader in information technology.
Students will learn how to install and configure Cisco switches and routers in Multiprotocol networks that combine local and geographically distributed networks (LAN and WAN), find and troubleshoot problems at the initial stage, and improve network performance and security. In addition, students will learn how to maintain, maintain, and use network SOFTWARE and hardware.
The course consists of three modules (semesters):
Introduction to network technology (Introduction to Networks) – 72 hours;
Switching, routing and the basics of wireless networking (Switching, Routing and Wireless Essentials) – 72 hours;
Enterprise-level networks, security, and automation-72 hours.
The program is perfect:
students and graduates of universities, colleges, professional and technical schools;
professionals who want to improve their skills in the field of network technologies and prepare for professional certification and obtaining an international qualification of Cisco CCNA level;
anyone who wants to start a career as a network specialist from scratch. 
The basic requirement for starting training in the Cisco Certified Network Associate 7.0 program is minimum computer literacy.
The purpose of the course is to train a network specialist who can serve real corporate networks, so this program will be a good start for those who are looking for an opportunity to quickly master the practical skills of a network engineer, without having special training in the field of information technology.
At the end of the course You will know and be able to:
Configure switches and end devices to access local and remote network resources.
Understand how physical and link layer protocols enable Ethernet to work in a switched network.
Configure routers to provide end-to-end connections between remote devices.
Plan IPv4 and IPv6 addressing schemes, and check connectivity between devices.
Understand how the upper layers of the OSI model enable network applications to work.
Use best security practices when setting up small networks.
Detect and fix connectivity problems in a small network.
Configure VLANs and routing between them using best security practices.
Resolve routing issues between VLANs on tier 3 devices.
Configure redundancy in dial-up networks using STP and EtherChannel.
Resolve EtherChannel issues in dial-up networks.
Understand how to maintain accessible and reliable networks using dynamic addressing and FHRP protocols.
Configure dynamic address assignment in IPv6 networks.
Configure wireless networks (WLANs) using a controller (WLC) and applying best security practices at level 2.
Configure switch security to protect against attacks from the local network.
Configure IPv4 and IPv6 static routing on routers.
Configure single-zone OSPFv2 in point-to-point and multiaccess networks.
Understand how to reduce threats and improve network security using access control lists (ACLs) and best security practices.
Implement standard IPv4 ACLs to filter traffic and protect administrative access.
Configure NAT services on the edge router to scale the IPv4 address space.
Understand techniques for scaling address space and protecting remote access in WAN networks.
Understand how to optimize, monitor, and debug networks with a scalable architecture.
Understand how to apply the quality of service (QoS) mechanism to network devices.
Implement protocols for network management.
Understand how virtualization technologies, software-defined networks (SDN), and automation affect network development.
Form of training
Intramural;
Distance learning using distance learning technologies.
Course duration
Training program: 216 hours (each module for 72 hours).
The duration of training depends on the student's desire and the pace of training.
Completion documents
Certificate of professional development of a leading state technical University;
3 international certificates from Cisco confirming successful completion of the course at the Academy;
A voucher that provides a discount when passing the Cisco industry certification exam at the Pearson VUE international testing centers.